Stiltz is a real sweetheart, a little timid but very affectionate when he wants. He's such a softie of a cat and never tries to use his claws or even bat at you. I took these pics in mid cleaning deliberately for added hilarity, I pissed myself looking at these.
Sorry I'm not using a cut cos I want these showing on my page.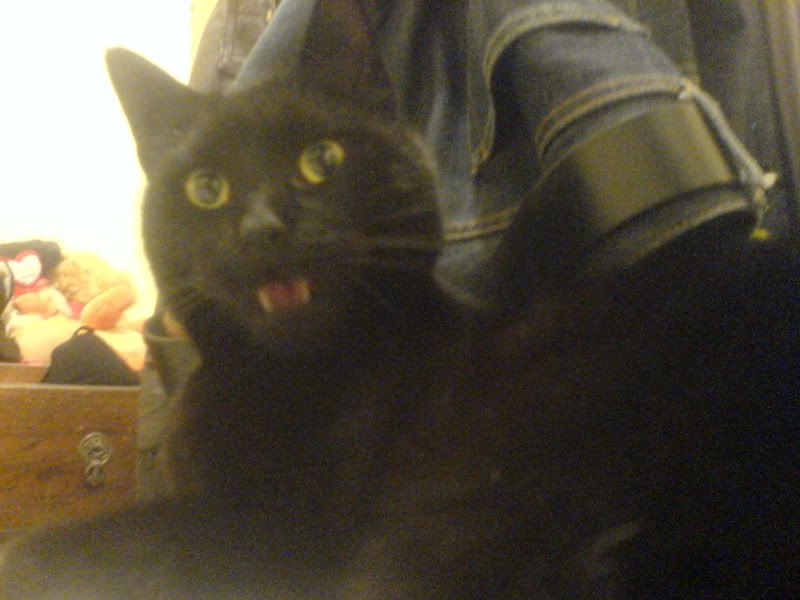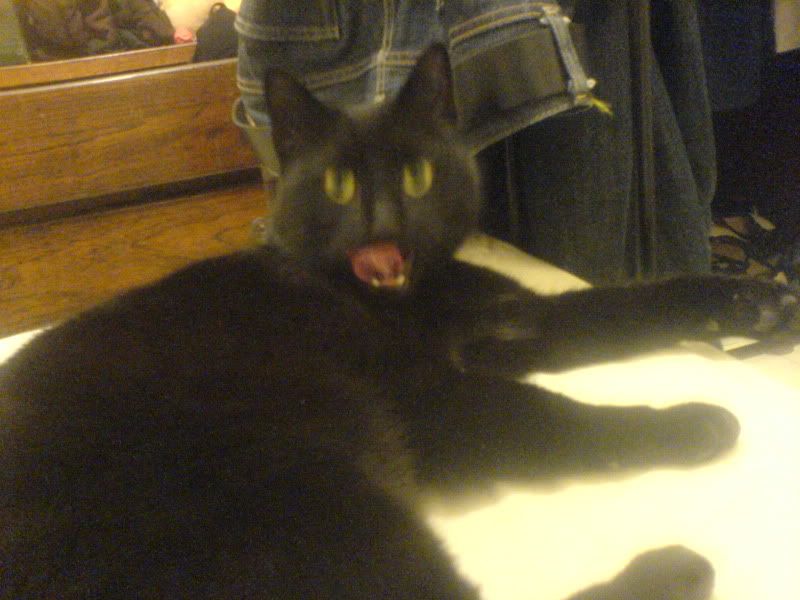 Sometimes he looks extremely like Des like here.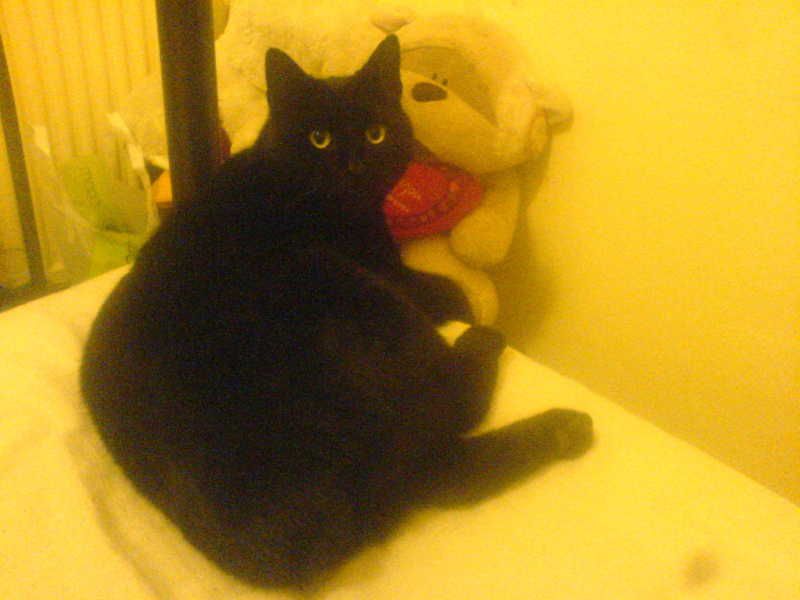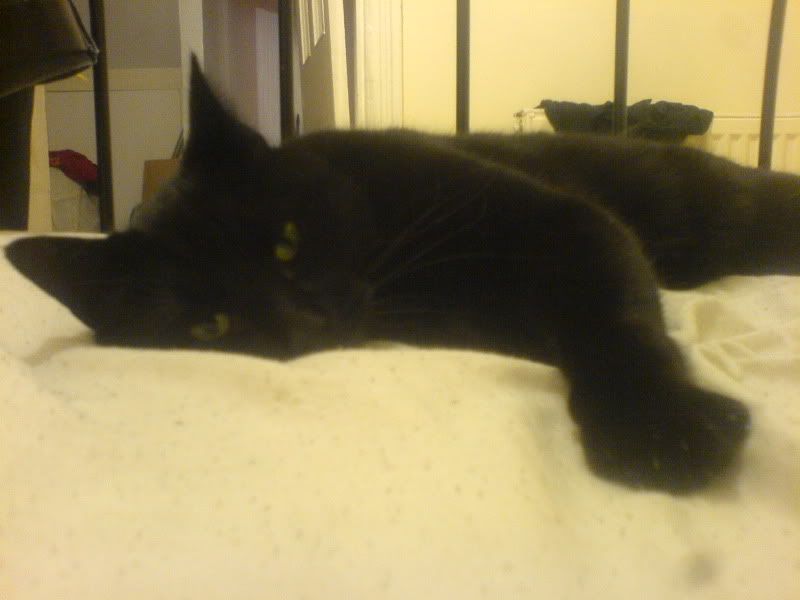 Here's my first homegrown pictures of Stiltzkin, or Stiltz..Suterutsukin, the nicknames have already started! That last one is his name in Romaji Japanese which sounds pretty cool.
Current Music:

Dir En Grey